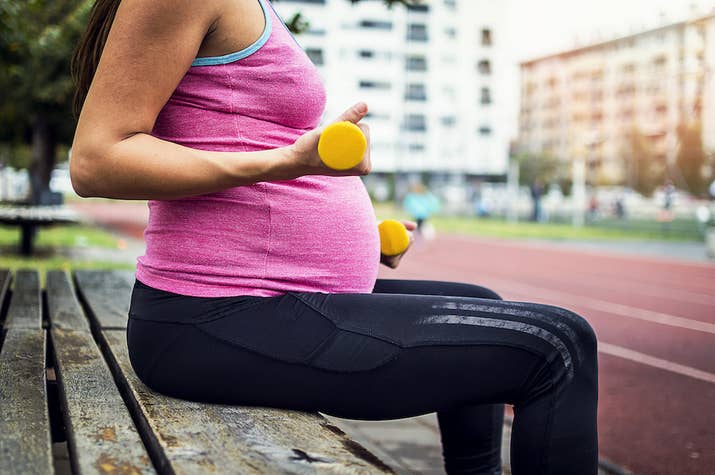 1.
If you've exercised before your pregnancy, you feel up to it, and you don't have any health reasons not to, you should be able to continue.
2.
You usually need to increase your calorie intake, but the amount may vary.
3.
Make sure to drink enough water.
4.
Don't forget the warm up/cool down to avoid injuries.
5.
Show your pelvic floor some TLC.
Your pelvic floor muscles act as a hammock supporting your organs, specifically your uterus, bladder, and rectum. Kegel exercises — contracting and relaxing the same muscles used to control the flow of urine — can help strengthen pelvic floor muscles before, during, and after pregnancy.As your baby continues to grow there is added downward force onto your pelvic floor. According to Minkin, "if the muscles aren't in good shape, the increased abdominal pressure from the baby will push down on the bladder, and you may leak a bit — so kegel away! I encourage everyone to work on their pelvic floor."
6.
Work your deep core muscles without doing crunches.
7.
Consider low-impact cardio workouts such as swimming.
8.
Be flexible and adapt workouts as necessary.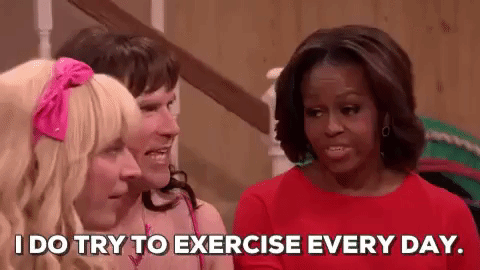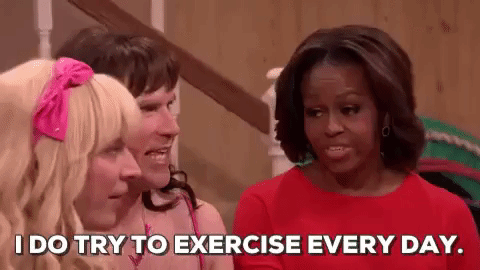 Now go slay that workout!
Source: www.buzzfeed.com